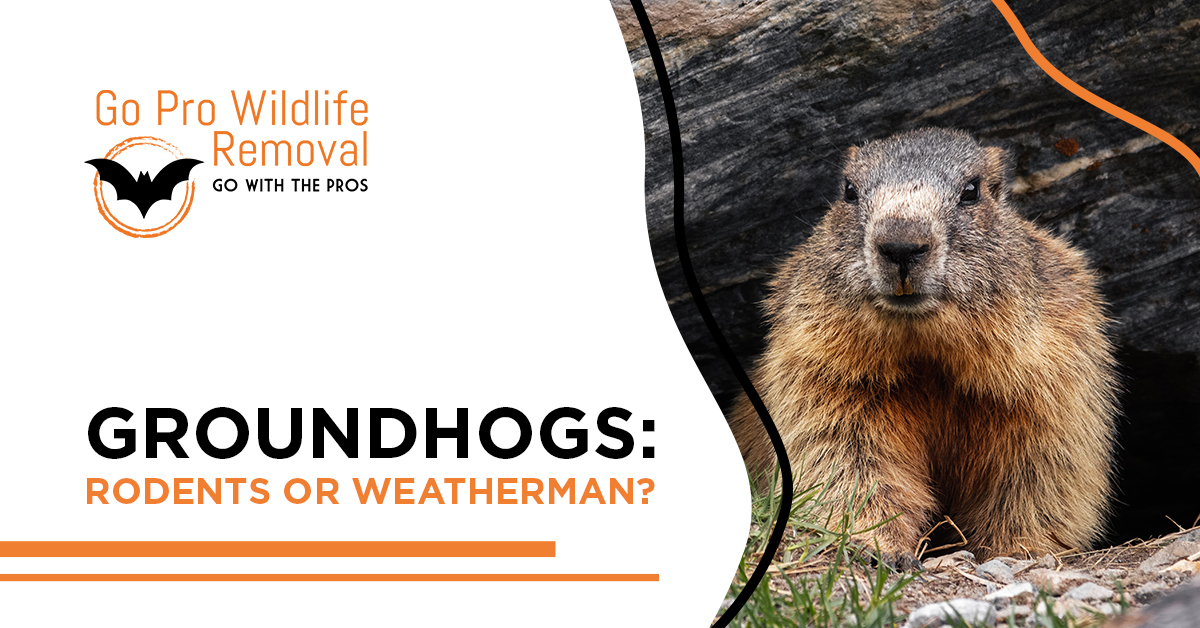 Each February we celebrate the Groundhog and while they are good at many things (historically weather is not one of them, sorry Punxsutawney Phil) they are experts at causing damage to your home's foundation and your property. Groundhogs, also known as woodchucks, are large rodents that belong to the squirrel family. Unlike squirrels, these furry friends are much larger and prefer to live in the ground instead of in your attic.
What Are Groundhog Holes and What do They Look Like?
If you couldn't already guess by their name, groundhogs typically spend most of their life underground. While below the surface, they create burrows and tunnels and use these burrows to hide from predators, raise their young and hibernate. The tunnels are typically 15 to 25 feet long and have one main entrance with four auxiliary entrances. Depending on the season, burrows are found near open fields, forest edges or suburban yards. The main entrance to the burrow is typically covered with a mound of dirt that is 10 to 12 inches in diameter. If you discover a burrow on your property, it's important to act quickly because groundhogs can potentially cause serious structural damage when burrowing.
How Much Damage can a Groundhog Cause? 
Groundhogs have sharp, curved claws that allow them to create burrows quickly while simultaneously causing destruction to your property. Although they are primarily herbivores, they can do more than just eat your garden plants. Groundhogs are known to chew on exposed wires and pipes that get in the way of their burrowing. This could lead to electrical outages or potential fires. However, the real damage is most likely done to your home's foundation. If a groundhog burrows next to the foundation, it can pose a risk to your home's structural integrity. The opening of the burrow can cause water to seep into the foundation, making it more likely for walls to crack and bow. Sometimes these tunnels can go undetected for years, at which point the damage may be extensive. This type of damage can be costly for a homeowner and compromise your family's safety.
What Can I do if There is a Groundhog on My Property? 
Groundhogs are very protective of their burrows and have been known to attack if they feel threatened. Go Pro Wildlife Removal is an experienced and knowledgeable team ready to help with the identification or removal of unwanted guests. Whether it be Punxsutawney Phil or his close relatives, we have the necessary tools and resources to protect your home and implement rodent control or exclusion options. To learn more about services or request an inspection, give us a call at (334) 744-0391.
Contact Info
Service Areas: Contact Go Pro today! We offer wildlife removal solutions in Auburn, Opelika, Lake Martin, Valley, Montgomery, AL and Columbus, GA areas.
Phone: (334) 744-0391
Hours: Open 9:00 am – 5:00 pm